Israel Is Preparing for Possible Fourth Covid Vaccine Dose
Israel is making preparations to ensure it has sufficient vaccine supply in case a fourth round of Covid-19 shots is needed, the country's top health official said on Sunday.
"We don't know when it will happen; I hope very much that it won't be within six months, like this time, and that the third dose will last for longer," Health Ministry Director General Nachman Ash said in an interview with Radio 103FM.
Israel, which has mainly used the Pfizer Inc.-BioNTech SE vaccine, has so far inoculated about 2.8 million people with a third dose after beginning a drive to administer booster shots in August. Health officials have said the effects of the initial Covid-19 shots weaken five months after inoculation, making boosters necessary.
The U.S. and U.K. also plan to start offering booster shots later this month, while Europe is also considering third doses. That comes as the World Health Organization pleads for a moratorium on third shots. Director-General Tedros Adhanom Ghebreyesus said last week that governments should wait at least until the end of this year so that poorer countries can get better access to vaccines.
In addition to those who have received boosters, about another 2.7 million of the 7 million eligible Israelis have had two jabs and about 500,000 have had just one shot. Almost 1 million people haven't had any vaccine doses.
The country, once a front-runner in the global race to move on from Covid-19, became a pandemic hot spot in early September. Following the spread of the delta variant over the summer, Israel had the world's highest per-capita infection rate in the week through Sept. 4, according to figures compiled by Johns Hopkins University.
Israel tightens COVID-19 'green pass' rules, requires Pfizer booster shot, sparking protest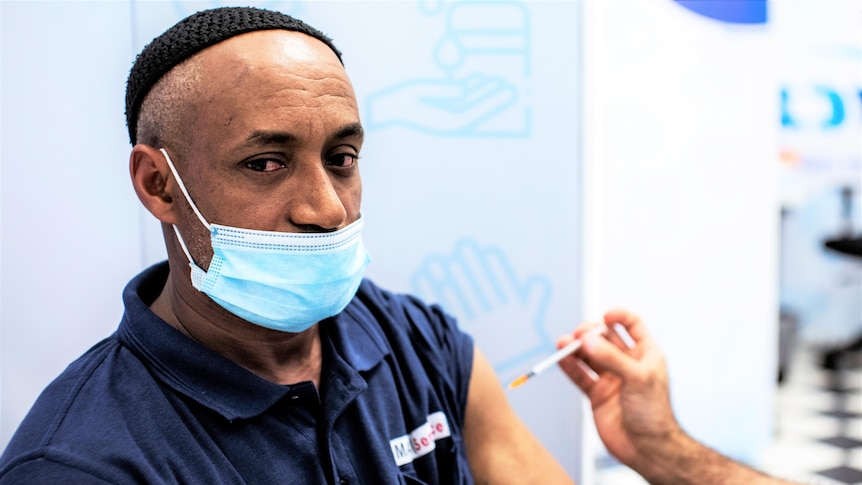 Israeli Izhak Mesfin, 44, receives a third shot of a COVID-19 vaccine in Israel. (REUTERS/ Nir Elias)
Israel has updated the terms of its COVID-19 green pass to allow only those who have received a vaccine booster dose, or recently recuperated from coronavirus, to enter indoor venues.
The new criteria means existing vaccination passports will become non-functioning for nearly 2 million people in the coming days.
Israel is the first country to make a booster shot a requirement for its digital vaccination passport, to encourage booster vaccination among those yet to receive a third dose.
Under the new guidelines, people must have received a booster shot to be eligible for a green pass.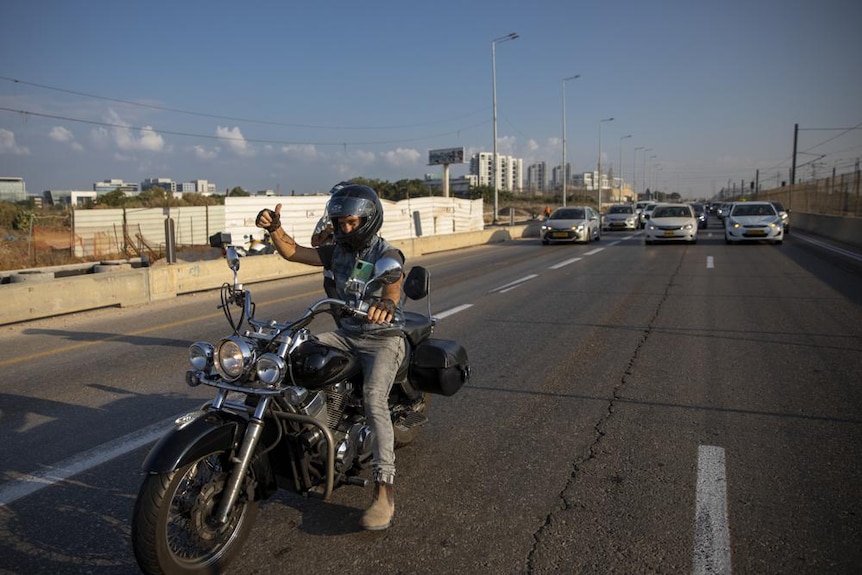 A convoy of cars slow down traffic as they stage a demonstration against Israel's vaccine passport. (AP Photo/Oded Balilty)
Those who have received two vaccine doses, and those who have recovered from coronavirus, will be issued passes valid for six months after the date of their third booster shot or recovery.
From this week, store owners and event organisers will be required to scan a customer's digital barcode before allowing entry, but museums and libraries are among the few that are exempt.
Israeli government lifts the bar
Israel raced out of the gate early this year to vaccinate most of its adult population after striking a deal with Pfizer to trade medical data in exchange for a steady supply of doses.
It was also an early adopter of Pfizer COVID-19 booster shots and administered them to members of risk groups in July and anyone over 12 by the end of August.
More than 60 per cent of Israel's population has received two doses of the Pfizer COVID-19 vaccine and nearly 3.5 million of Israel's 9.3 million citizens have received a booster dose of the vaccine.
But at least 2 million more have received just two doses, and many will lose the privileges bestowed by the green pass.
Technical problems have hamstrung the Health Ministry's roll-out of the updated green pass, as millions of Israelis tried to reissue their digital documentation.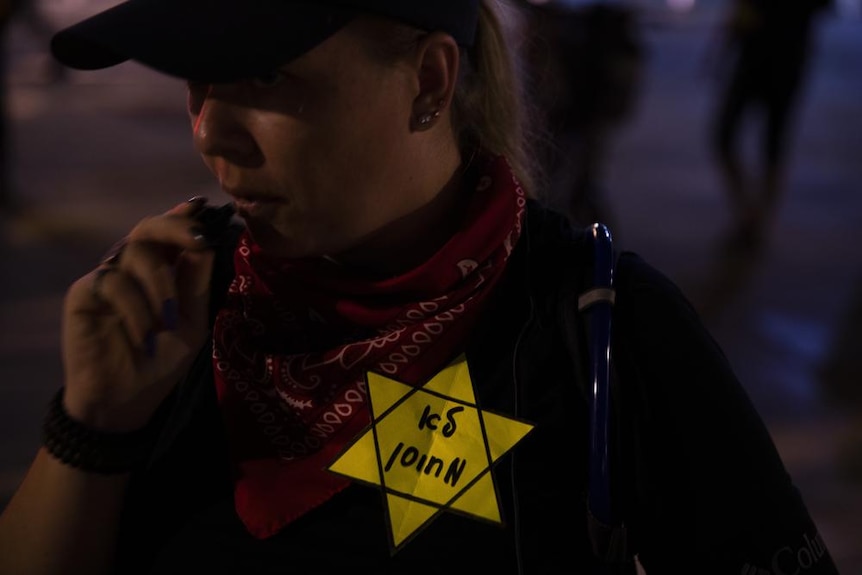 Opponents say the system is a form of forced vaccination.(AP Photo/Oded Balilty)
Scores of Israelis staged demonstrations around the country in protest of the green pass system, with convoys of cars clogging morning commutes as many Israelis returned to work.
Opponents of the system said it was a form of forced vaccination.
This summer, Israel launched an aggressive booster campaign to shore up waning vaccine efficacy in its population.
In recent months, COVID-19 cases have surged in Israel, with over 70 per cent of the 588 critical cases being unvaccinated people.
The government's advisory cabinet on coronavirus will convene this week to discuss existing restrictions and guidelines.