Hundreds of Chinese scientists signed a letter on social media on Monday which condemned direct human experimentation as "crazy".
He Jiankui claims he helped make the world's first genetically edited babies: twin girls whose DNA he said he altered.Credit:AP
He Jiankui, a researcher in the southern Chinese city of Shenzhen, said he altered the genes of a pair of twins while they were embryos to make the babies resistant to the virus that causes AIDS, the Associated Press reported. He was not available to comment, his spokesman said.
The university where He works also moved to swiftly distance itself from his research, after he claimed to have altered embryos from seven couples during fertility treatment.
Associate professor He said on Monday in Hong Kong that one pregnancy had resulted in the recent birth of twin girls with altered DNA, making them resistant to infection with AIDS.
In the exclusive interview with the Associated Press, he detailed his work with the couples altering the DNA of the embryos during IVF.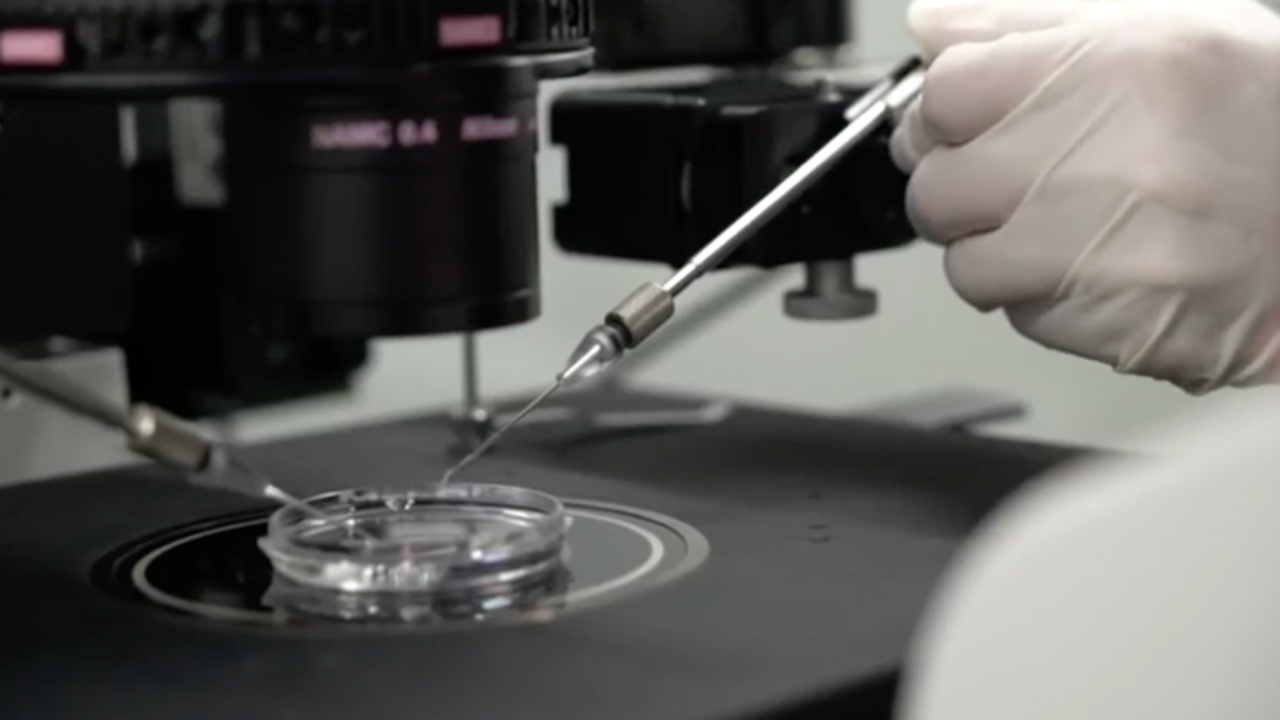 First gene-edited babies in China
A Chinese researcher claims that he helped make the world's first gene-edited babies using CRISPR, but not everyone supports this controversial experiment.
The fathers were all HIV carriers and the couples had signed consent forms to participate in a HIV vaccine trial, AP reported.
"Society will decide what to do next," he said in the video.
The claim has not been verified nor published in any journal, which would require submitting the science to peer review.
The BBC quoted Robert Winston, professor of fertility studies at Imperial College London, saying: "If this is a false report, it is scientific misconduct and deeply irresponsible. If true, it is still scientific misconduct."
The Southern University of Science and Technology in Shenzhen said it had no knowledge of He's work until reading the media reports on Monday.
The university said the experiment was conducted outside its school of biology, and its academic committee believed such work "seriously violates academic ethics".
He had been on leave since February, and the university contacted him on Monday to discuss the reports, the university said in a statement, adding that it had set up an independent investigation.
Outrage among China's science and research community built swiftly on social media on Monday, with calls for regulators to take action.
He Jiankui is reflected in a glass panel as he works at a computer at a laboratory in Shenzhen.Credit:AP
"This is a huge blow to the global reputation and development of Chinese science, especially in the field of biomedical research. It is extremely unfair to most scholars in China who are diligent in research and innovation," the letter said.
Signed by hundreds of scientists, the letter said there was a "huge risk in any attempt to directly perform human embryo transformation and attempting to produce a baby".
Around the world, biomedical scientists have not dared to conduct such work because of the risk of mistakes that would have a long term and profound social impact on future generations.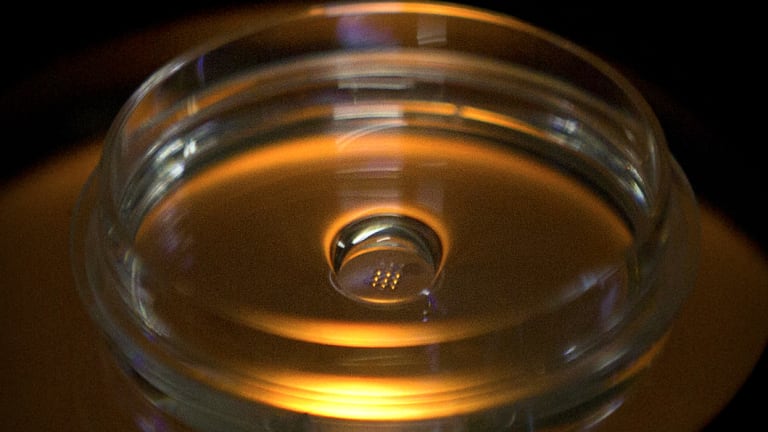 A microplate containing embryos that have been injected with Cas9 protein and PCSK9 sgRNA is seen in a laboratory in Shenzhen.Credit:AP
"These irreversible transformations of human genetic material, which are highly uncertain in science, will inevitably be mixed into the human gene pool," it warned.
While the two baby girls were born healthy, the future potential risk to humans if the procedure was continued was immeasurable, the letter said.
The scientists called for a swift investigation by regulators.
"The Pandora's box has been opened, and we may have a chance to close it before it is irreparable," they said.
China's top health regulator has ordered an investigation, Chinese media reported. China National Health Commission said it was shocked and competely in the dark
One of the inventors of the CRISPR gene editing technology, Chinese American biochemist Feng Zhang, on Monday evening called for a moratorium on its use in implanted embryos.
Zhang, a professor with MIT's Broad Institute, which developed the technology in 2013, issued a statement saying he was deeply concerned the trial was conducted secretly.
He said editing the embryo to remove the susceptibility to HIV carried risks that outweighed the benefits and "will likely render a person much more susceptible for West Nile Virus".
He said there are "already common and highly-effective methods to prevent transmission of HIV from a parent to an unborn child".
"Not only do I see this as risky, but I am also deeply concerned about the lack of transparency surrounding this trial. All medical advances, gene editing or otherwise and particularly those that impact vulnerable populations, should be cautiously and thoughtfully tested, discussed openly with patients, physicians, scientists, and other community members, and implemented in an equitable way."
Associate professor He worked at Stanford University in the United States before being attracted back to China to establish a lab under the "Thousand Talents Program", designed by the Chinese government to recruit leading international experts in research and technology innovation.