Weather Man who makes it rain in Australia
https://cairnsnews.org
Oct 7th 2022
Meet the People controlling your weather sitting in their Command and Control Centers in Jordan, Switzerland and Germany.
http://www.weathertec-services.com/company.html
Dr Helmut Fluhrer claims he has produced tons of rain under Government contract for Australia, Switzerland, UAE and Jordan.
His company WeatherTec works for governments only.
Ionization Technology is based on charging aerosols in the atmosphere and WeatherTec Emitter Stations are based on the ground.
WeatherTec's description is "Charge humidity and clouds with ions;
Reduce required humidity to generate rainfalls"
Its strengths are reputed as "Rainfalls cover large areas (>1000 km2); Most environmentally friendly technology".
http://rfisummit.org/team/dr-helmut-fluhrer/
Its key limitation is stated as "Requires areas with > 40% humidity".
So now we know why it's been raining since April in Melbourne and MSM tells everyone that it will be a wet Spring and someone cited, a wet Summer!
And you thought it was God doing this…ugh! – Mick Raven
WeatherTec has developed an unique technology to initiate and enhance rainfalls even in semi-arid regions making it the world's largest additional fresh water reservoir. It is a green leading- edge technology for more natural precipitation, just by mimicking the sun's ionization process.
Dr. Helmut Fluhrer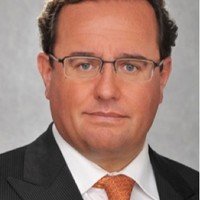 Founder and CEO
When Helmut saw the first documentation and presentation of the roots of the rainmaking technology in 2004, he realized that this concept would become the most important mission in his life.
Already successful in building big companies from scratch in the media world, creating technology leaders in satellite television and digital editing/ printing companies.
He especially built starting 1993 one of the first b-to-b in the Internet, he took on the task of further launching a company for rainmaking.
During its seven years of fieldwork, Meteo developed most valuable know how and IP, which positioned the team as the technology leaders. After an intermission, caused by fundamental research work, restructuring and new strategic orientation, Fluhrer relaunched the Company in spring 2015.
WeatherTec Services GmbH LinkedIn
WeatherTec (@WeatherTec_Rain) _ Twitter
Helmut Fluhrer – CEO – WeatherTec Services GmbH LinkedIn
Helmut Fluhrer, et al. Weather control
Ideas, Inventions And Innovations Steering Hurricanes, Artificial Tornadoes, Man Made Lightning, Creating Rain
RAINAID – AQUIESS by Gary B – Issuu
Aquiess and SciBlue Steer Atmospheric River Over Texas · Weather Modification History
Rio 2012 World Sustainable Development Imperative – Aquiess Confronting Climate Change
BOM's severe weather outlook signals a summer of cyclones and floods
Sydney marks wettest year since records began more than 160 years ago
Why CSIRO has stopped cloud-seeding
Cloud Ionization, Electric Rainmaking, and Laser-guided Weather Modification
Turns Out Weather Modification Wasn't Just Another Crazy Conspiracy Theory
Global warming may have worsened series of flood disasters, says Bureau of Meteorology
Worse Than Katrina It Appears That We Just Witnessed The Most Costly Natural Disaster In U.S. History
BOM cancels severe weather warnings for Sydney-maybe there was a power outage at Jindalee
What is La Niña and how does it impact Australia
History of Rain and Weather in Sydney. Australia – Mick Raven
Meteorology at Sydney Observatory – Inside the Collection
Sydney Observatory is home to one of the longest continuous weather records in Australia. Weather data has been recorded at Observatory Hill almost every day since July 1858, and the Observatory has long been a hub for the development of Australia's meteorological network.
Sydney Observatory has recorded the varied and often wild conditions of Sydney's weather. The wettest day at the Observatory was during the infamous east-coast low event in 6 August 1986, when over 300 mm fell in just 24 hours.
An expansion of the Fort Street School means that the weather station will soon have to move. In 2017 the Bureau of Meteorology, in conjunction with the Observatory, started a new chapter in the history of weather on Observatory Hill. Equipment has been set up less than 200 m north of the current station, near the Observatory offices. Parallel observations will now be taken to monitor any differences between the two sites, to ensure that the old and new records can be used together, continuing the weather records at this important location.
Comments to this article:
Daily Rainfall – 066214 – Bureau of Meteorology
Sydney (Observatory Hill) Climate Statistics
Sydney Observatory – Wikipedia
Climate Data Online – Map search
Weather to decide Elections? Well I never… Mick Raven
Australia's 'Rain Bomb' Floods Could Tip the Federal Election