Police say signs not an alternative for vaccination checks, amid Gold Coast COVID 'surge'
Kimberley Bernard
https://www.abc.net.au
10 Jan 2022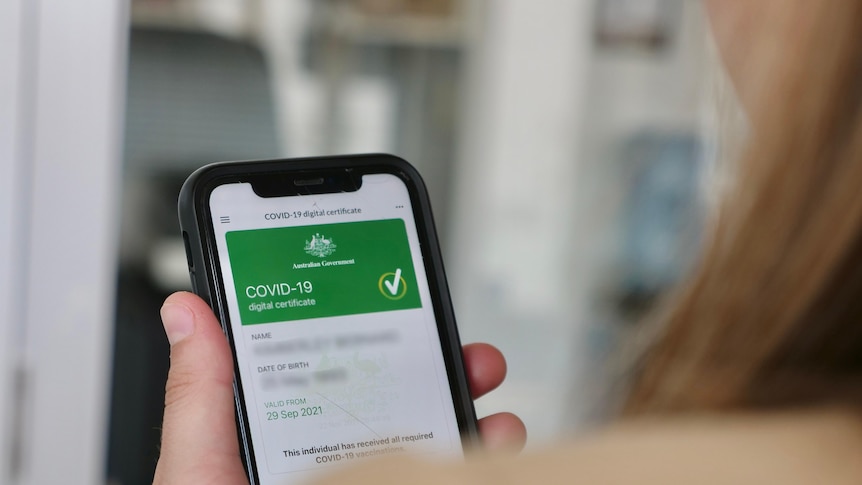 It has been almost a month since the vaccine mandate was introduced in Queensland.(ABC News: Kimberley
Queensland police say businesses relying on signage instead of checking the vaccination status of customers could be fined for not following the government's health directives.
The police warning came as Queensland's Chief Health Officer, John Gerrard, confirmed a significant "surge" of COVID on the Gold Coast.
Dr Gerrard said 11 of the state's 21 COVID patients requiring ICU treatment were being cared for in Gold Coast hospitals.
Queensland Deputy Police Commissioner Steve Gollschewski said mask compliance on the coast was very low, despite the growing COVID case numbers.
Some Gold Coast businesses are displaying signs that read "our job is done" as an alternative to checking vaccination certificates.
Police say those businesses are not taking "reasonable steps" to abide by the government's vaccine mandate, which came into effect almost a month ago.
So far just two Gold Coast businesses have been fined since the rules were introduced, with police saying compliance around the coast is "good" overall.
'Onus' on businesses
Dr Gerrard said six of the 11 Gold Coast ICU patients were unvaccinated.
"It's not surprising given the sheer number of interstate visitors which would have caused seeding events to have occurred," he said.