Does it Boost your confidence in the Powers that be? – Mick Raven
The Fear…
TGA approves booster doses of the Moderna COVID-19 vaccine, SPIKEVAX
ATAGI Statement on the Omicron variant and the timing of COVID-19 booster vaccination
NSW residents rush to get booster shots
Pictures of COVID injections can scare the pants off people with needle phobias
TGA to consider booster doses as health authorities assure the fully vaccinated that they are protected
The Benefits of Vaccinating Kids against COVID Far Outweigh the Risks of Myocarditis
NSW Covid What would spark new lockdown as cases surge
Pfizer testing third vaccine dose in kids under five, says two doses not strong enough
Pfizer to apply for approval for COVID-19 vaccine to be used for five- to 11-year-old children
San Francisco imposes vaccine mandate for kids aged 5-11 even though none have died of COVID
Booster vaccination NSW Government
Six-Month Effectiveness of COVID-19 Vaccine in a Large US Integrated Health System
COVID-19 booster vaccines are part of the plan, but who to give them to and when isn't yet clear
Israel's vaccine pass will expire 6 months after the 2nd dose, meaning people will need booster shots
Israel's COVID surge shows vaccines 'not enough', says public health expert
The Truth…
While some people get COVID-19 booster shots, 90pc of Africans are yet to receive their first dose
That's because Africa can't afford them. Shots aren't free your tax pays for them and Africa is poor- Mick Raven
No Booster Students may be Barred from Registration, Free Movement on Campus
'Children are not a tool': specialists' warning on COVID-19 vaccination
COVID-19 Only 0.005% of COVID infections among children have led to deaths – so vaccine would have to be 'very low risk'
Deaths among the double vaccinated what is behind the Australian statistics Vaccines and immunisation
 – That's right folks it was never meant to work, no natural herd immunity so the variants go on and on and on – Mick Raven
The Result:
Protests against COVID vaccine mandates and pandemic restrictions take place in Melbourne, Sydney, Gold Coast
https://www.abc.net.au
12th Dec 2021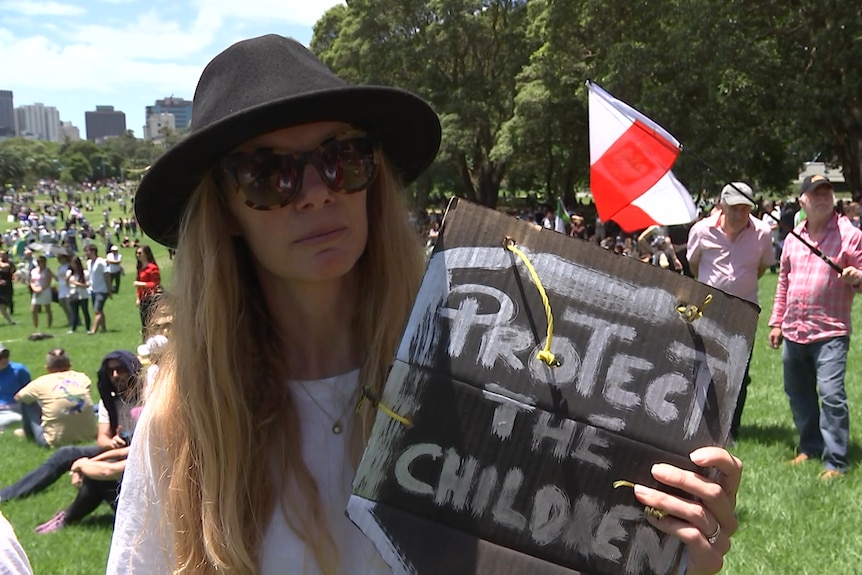 Sylvia says she is concerned about her children.(ABC News)
Mother-of-two Sylvia told the ABC she was there to protect her children.
"Starting to vaccinate five to 11-year-olds really shook me to the core," she said.
Large anti-vaccine mandate protests held in Sydney and Melbourne
Protesters in Sydney on Sunday. Photograph: Bianca de Marchi/AAP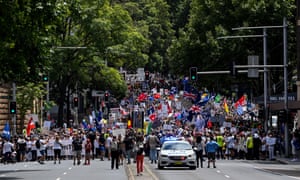 The Sydney demonstration. Photograph: Bianca de Marchi/EPA
After Thousands Of Parents Refused to Comply, California School District Reverses Child Jab Mandate – Activist Post