NSW records 27 new COVID-19 cases as Greater Sydney lockdown extended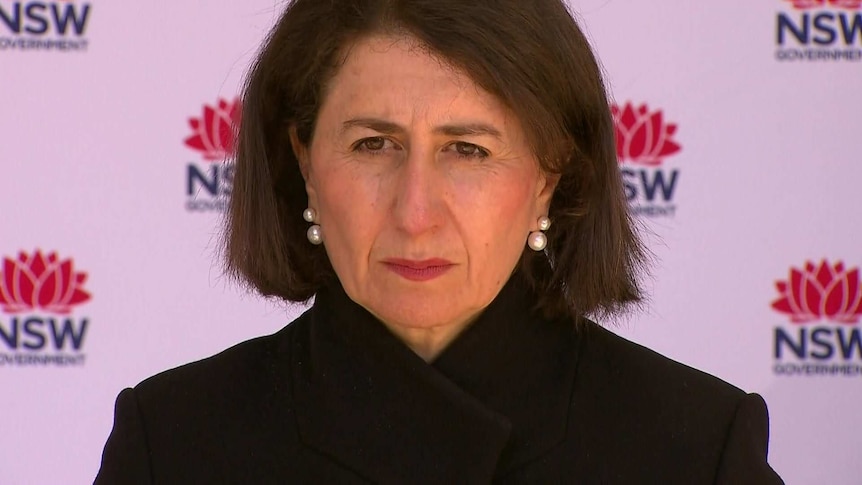 Greater Sydney lockdown extended for one week
NSW Premier Gladys Berejiklian has extended Greater Sydney's lockdown for seven days after the state recorded 27 new COVID-19 cases.
Key points:
Greater Sydney and its surrounds will face another week in lockdown
NSW Health have concerns for the suburbs of Fairfield, Liverpool, and Canterbury-Bankstown
Only 13 of the new cases were in isolation during the full infectious period
The lockdown will be extended until 12:01am on July 17 and social distancing restrictions in regional areas will also continue.
Ms Berejiklian said the decision to lengthen the lockdown was a difficult one.
"We appreciate and understand the stress this means for individuals, for families, and, of course, for businesses. But what would be far worse is being in a situation where you have to live in and out of lockdown until that period of time when we have the vaccine available to us," she said.
"That is not a way to live and we want to give our citizens the best chance of staying safe and healthy."
Further restrictions were also flagged, limiting movement in key suburbs; such as outdoor exercising limits and travel zones.
"A next step could be limiting even further movement through the health orders," Ms Berejiklian said.
"At the moment, obviously, we have broad rules as to why people are allowed to leave the house and allowed to exercise, but if we need to, Health may provide advice on further restriction of movement in those communities."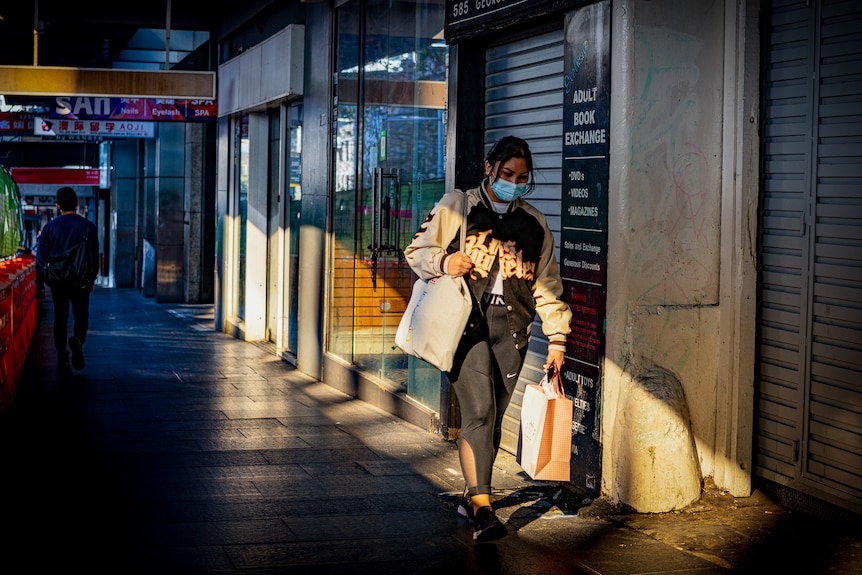 More than 6 million people are affected by the lockdown extension. (ABC News: Brendan Esposito)
Students returning to school next week will face four days of home learning.
School closures have been made to lessen the movement of parents and children in the community, but Ms Berejiklian said that schools would be open for essential workers.
"Of course those parents who are doing essential work, who have no option, children are welcome on the school grounds so as we did last time," she said.
Greater Sydney schools go online as lockdown extended
The Premier foreshadowed an increase in the number of infections tomorrow because of higher case numbers in Fairfield, Canterbury-Bankstown and Liverpool areas.
"Can I say to the communities in those area, many have a similar background to me, please don't mingle with family. I haven't seen my parents since the lockdown started — it is hard," she said.
"Can I say to everybody don't mingle with family, don't think it is OK to visit your cousins or have sleep overs. Please, in those three local government areas limit your movement."
NSW Health confirmed that only 13 of the new cases were in isolation prior to their positive COVID-19 test result.
Additionally, 18 of the locally acquired cases are linked to a known case, 11 are close contacts, and seven are household contacts of previously confirmed cases.
Chief health officer Kerry Chant said the myth of the virus only impacting the elderly was not true, with 14 out of the 37 hospitalised patients under the age of 55 and a further eight patients under the age of 35.
"It is a bit of a wake-up call to young people," she said.
"The Delta strain is not a mild disease. It can be mild in some but for many it can lead to hospitalisation and death."
There are currently two people in ICU on ventilators.
More than 45,000 people were tested overnight, an increase from 32,000 on Tuesday.