Hong Kong Flu, Event 201, COVID19, Crimson Contagion, WHO and Bill Gates Foundation "Conspiracy Theories"
L.A. "Tony" Kovach
https://www.manufacturedhomelivingnews.com
19th May 2020
Polling reflects the notion that millions of Americans want to know who is responsible and accountable for the COVID19 "Crimson Contagion" that has swept the U.S.  News articles by both left and right wing media outlets 'debunking' concerns about the Bill and Melinda Gates Foundation ties to the outbreak have been labeled "conspiracy theories." What they often have in common is a failure to address facts such as Event 201, intelligence reports, or the Hong Kong Flu.
India backed calls this week for an independent investigation of the Chinese coronavirus pandemic and the World Health Organization's (W.H.O.) response at the World Health Assembly (W.H.A.) annual meeting now underway, the Times of India and right-of-center Breitbart reported on Monday.
"India joins an international coalition of 116 member states – out of a total of 194 – putting forth the draft resolution for review at the summit for the W.H.O.'s decision-making body. This puts the resolution close to the two-thirds majority needed to pass. The vote is scheduled for Tuesday," wrote Gabrielle Reyes on 18 May, 2020.
These issues are medical as well as political. As Dr. Mehmet Cengiz Öz ("Oz") recently observed, "When you mix medicine and politics you get politics."
The only way to sort out the truth from the spin and political grandstanding is to look at facts instead of mere opinions. This report will explore in a step-by-step fashion facts that are often obscured by others on both sides of the left-right media and political divides.
In no particular order of importance, let's begin with the Hong Kong Flu.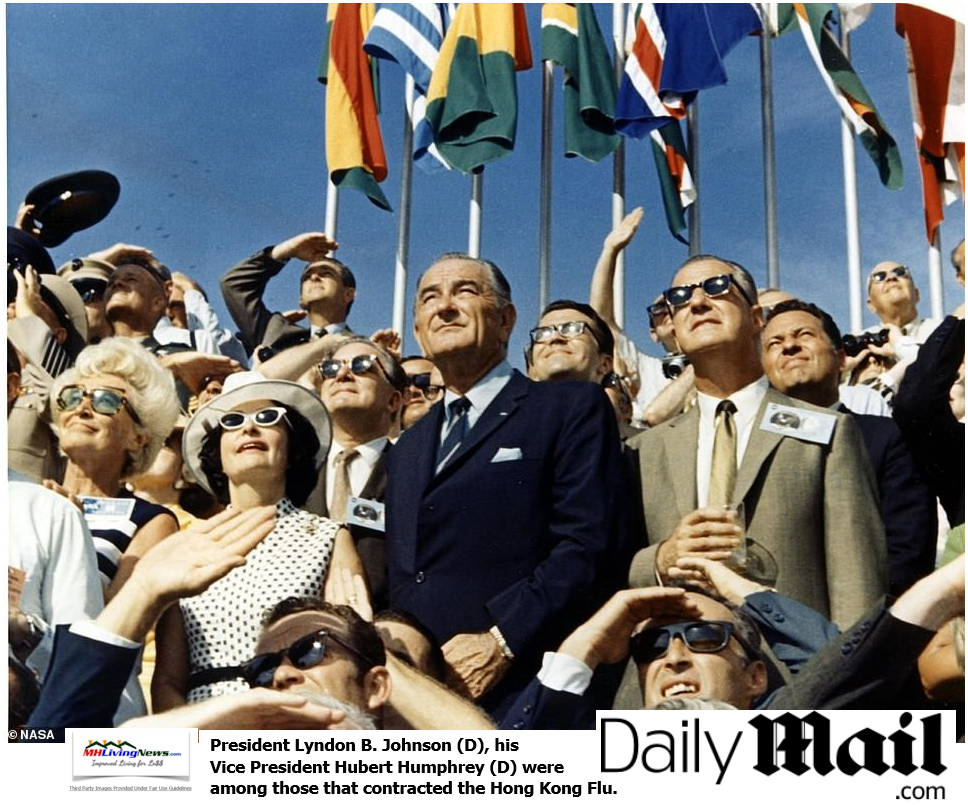 The Hong Kong Flu
First the right-of-center New York Post and then the British Daily Mail did articles on the Hong Kong flu of 1968-1969. Those publications made several interesting points.
Per the Daily Mail:
The 1968 Hong Kong flu pandemic (caused by the H3N2 virus) killed 100,000 Americans and 1 million people worldwide virus was spread in the US by troops returning home from Vietnam War
More Americans died from the Hong Kong flu pandemic than the combined number of US causalities in the Vietnam and Korean Wars-  it also killed so many people in Berlin that corpses were stored in subway tunnels
As of today, H3N2 was deadlier than COVID-19 which has a current death toll of 315,000, though it is expected to surpass the number of those killed during the 1968 pandemic
Both Tallulah Bankhead and CIA Director, Allen Dulles died of Hong Kong Flu and the virus also infected President Lyndon Johnson as well as SeaWorld's famous killer whale, Shamu
The Hong Kong flu pandemic raged on through early 1970 without any government mandated closures, stay-at-home orders and restrictions on public gatherings
NYC declared a state of emergency but kept schools and businesses open – 400,000 people attended Woodstock in 1969 and festival organizer Joel Rosenman said 'there were no containment measures to defy'
Amid growing outrage over state closures – some experts say that that the 1968 pandemic puts the current COVID-19 shutdowns into perspective
The H3N2 virus still exists today and re-surfaces during flu season every year"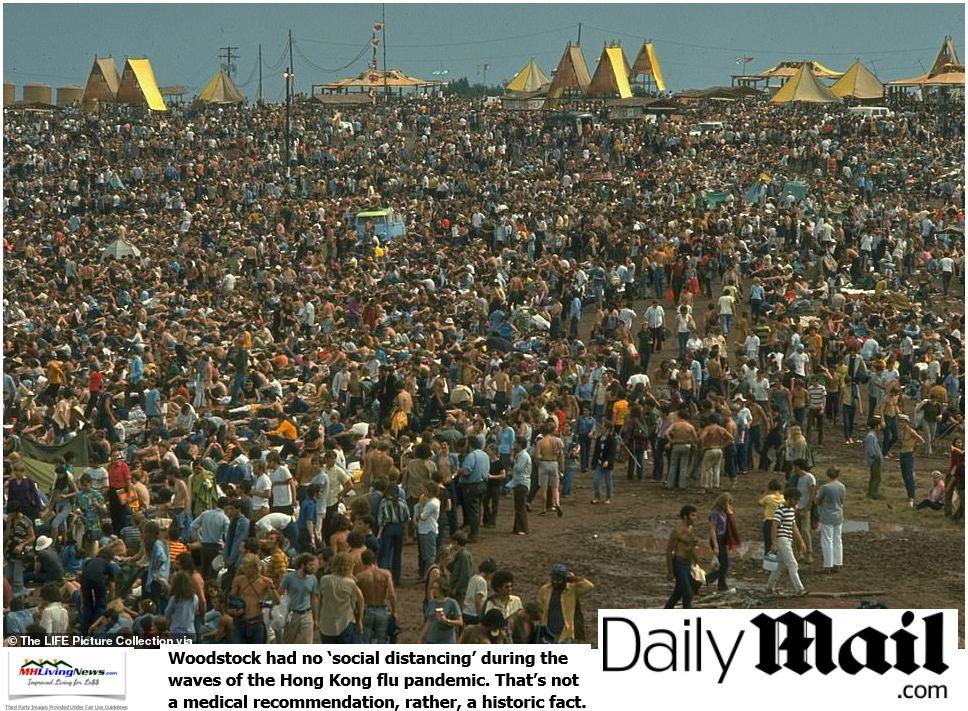 Hold those thoughts in mind as we press on to organize other facts.
Operation "Crimson Contagion"
It was the left-of-center New York Times that first brought to MHLivingNews' attention the 2019 pandemic response drill code-named "Crimson Contagion."
Per the NY Times, "The [Crimson Contagion] draft report, marked "not to be disclosed," laid out in stark detail repeated cases of "confusion" in the exercise. Federal agencies jockeyed over who was in charge. State officials and hospitals struggled to figure out what kind of equipment was stockpiled or available. Cities and states went their own ways on school closings." That sounds eerily akin to what has been occurring.
However, MHLivingNews didn't stop with the NYTimes report. Instead, we pressed on to federal source material. Assistant Secretary For Preparedness and Response Robert Kadlec, MD, told Congress via an official document dated December 4, 2019 his report on pandemic response that spoke at some length about the Crimson Contagion pandemic drill.